From Wednesday, February 15, 2012 to Sunday February 29, 2012 we are discounting just about every bike in stock by $200 to $300 (sometimes more) and most accessories 50%.
Rent, gasoline, insurance, bond payments for your local freeway system, parking tickets, MOM Ridaz – all of these things are too damn high.
In that spirit, we are going to make it easier to get away from most of the above by getting on a bicycle (no guarantee about getting away from MOM Ridaz).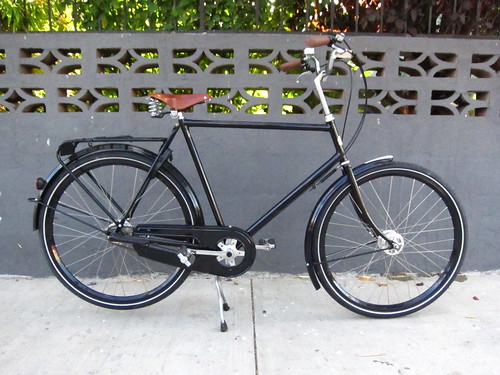 We have a bunch of bikes in our shop, and we're marking them down $200 to $300 apiece. We sell bikes from all over the world, made for doing stuff like: not using gasoline, not getting parking tickets, having fun, riding to work, and going on bike dates.
The Price of Bikes is Too Damn High SALE is going on from February 15, 2012 and will end on midnight February 29, 2012. If you want to buy a bike from us, and don't live in LA or can't make it to the shop – sorry! We can't sell discounted bikes over the interwebs and keep our distributors happy (Flying Pigeons? Sure. Other stuff? No way.).
Why are we doing this? We need the money to pay the rent (too damn high!).
Any questions? Email us at info@flyingpigeon-la.com