There is a lot of context behind this sign re-lighting, but I am tired and the 'splaining can be done by others on local blogs.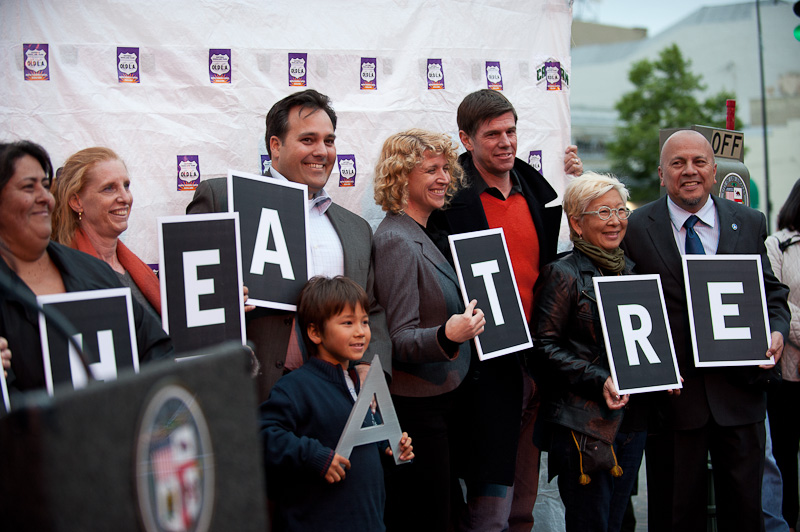 We went to the Old LA Farmer's Market on Tuesday, May 17, 2011 to buy a bunch of fruit and vegetables and bumped into a sign re-lighting ceremony. Co-owner of the shop, Adam Bray-Ali, was there with the whole family to celebrate the moment. One of Adam's other ventures, a property management business called Arroyo Apartments, paid for the "A" in "THEATER" to be relit.
The sign got turned on at 8pm – with the Franklin High marching band and a big crowd of now-familiar local business owners, community activists, political types, just plain folk, and e'rbody else. Free cake at the end of the ceremony!
A bunch of other local groups and businesses ponied up the cash to pay for the rest of the letters. Along with Chicken Boy, this corner now has a phone booth converted into a free library, knitted tree cozies, and a lit up historic theater sign. Things are on the mend in the big city, and definitely looking brighter in Highland Park.
Some very nice pictures of the event courtesy of local shutterbug Martha Benedict.